Bailiffe Bridge Blogs
Welcome to our School Blogs. Blog is short for "Web Log," this term refers to a list of journal entries posted on a Web page. We have decided to share our Blogs so everyone can see, which books we have been reading, what we thought of them , what writing skills we have been learning and how we have used what we have learnt to improve our own work. We hope you enjoy reading them.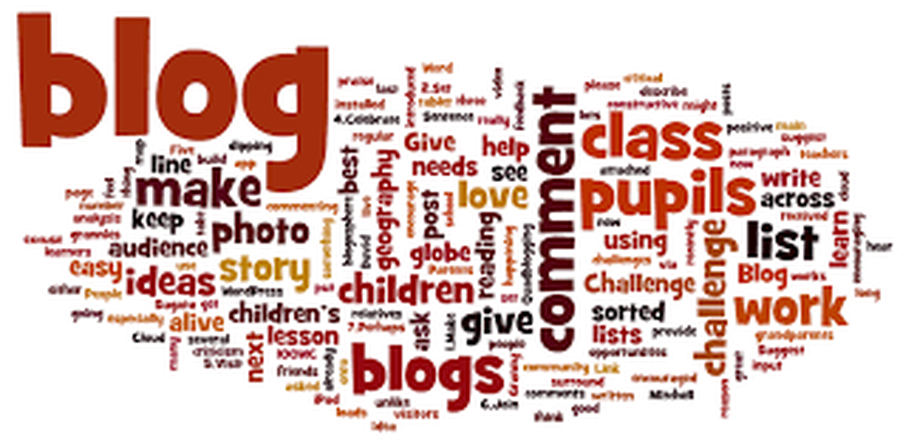 Miss B 6
Class 6 (bailiffestudent) on: Miss B 6
Hello readers and thank you for clicking onto my blog.
It's going to be a tough slog these next coming months to achieve a race time of 2 hours or under. I have been running for a few years now but have never embarked on something of this length or followed a strict training program. For those of you who are wondering a half marathon is 13.1 miles (half that of a marathon!) and I've run a couple of 10 km runs before (6.2 miles) and so this is definitely going to push me. The race takes place at Blackpool Beach going up and down the main promenade, therefore, it will be a nice, long, flat run. So on 23rd April I'll be ready...I think.
Last week I started my training of 4 runs per week. Monday was easy - rest day! However, I needed it to prepare for Tuesday's regime, SPRINTS! I ran 4 miles in total which included short bursts of fast running followed by an even shorter burst of recovery running, about 2/3's of the time I was fast running. Talk about tough. There were many times I wanted to give up and just jog back. But I didn't knowing that this was where I needed to put in the hard work as the rest of the week's runs were at an easier pace. If I wanted to increase my running speed then this was the run where changes would be made.
The next two runs on Wednesday and Thursday were ran at that easy pace, 4 miles each and to be honest felt pretty good. Was my hard work from Tuesday paying off already? Not sure about that.
Sunday was the next time I ran and was my long run of the week - 6 miles. I set off at 8 am with my dog in tow (who by the way was extremely excited) and again it felt good, although there were a few stops and starts along the way due to other excited dogs, my dog jumping into the canal and doing the usual responsible thing that all dog owners should do not once, not twice but three times! I completed the run feeling some what warmer, a wet and muddy dog in tow , 0.6 of a mile longer and in good time... 1 hour, 1 minute and 20 seconds. A good benchmark I think.
Another rest day yesterday, which was warmly welcomed! Back to it tomorrow and I will let you know how it all goes next week.
---
EH 6
Class 6 (bailiffestudent) on: EH 6
On the 18th to 20th January my class went to Robin Wood and participated in lots of fun activities. We got to pursue in canoeing, trapeze, piranha pool, giant swing, zip wire, obstacle course, crate challenge, climbing wall, night line, dungeon of doom, caving and archery. First my group did caving and I was scared because it was a really small space. Then we did the dungeon of doom, it was really fun and puzzling. You had to figure out all of these puzzles to get out as a team. My favorite activities were the giant swing, archery, trapeze and the awesome zip wire.
Thanks for reading, bye
Click here for the official website
---
Class 6 (bailiffestudent) on: EH 6
As you may know everyone is bursting with excitement because tomorrow Class 6 are going to Robin Wood! It's going to be so fun!!!
We get to do awesome activities such as: caving, archery and the big swing! We get to go into three groups. I'm in Lake group. We have three teachers coming with us. It will be so fun. We are there for three days and two nights. It will be so fun!!
Tell me in the comments below what you're most excited about!
My next blog will be about what we did at Robin Wood.
Bye!
---
Class 6 (bailiffestudent) on: EH 6
Have you ever been to Guides before? It's so fun because you get to do different activities such as; make holiday cards, art activities, go for walks, go on trips to fun places like The Deep to have a sleepover or just to have a look around and much more. Last time I went to guides, I got to do baking. I baked a chocolate cake with my friends in my patrol. If you don't know what a patrol is, it's just a group of people that you stay with unless you get told to move. You have to work with them on activities and do group projects. On your patrol night, you have to think of something for everyone to do and that they enjoy. On summer nights, you can go outside and do activities like playing tennis, playing hide and seek in the fields and you can also play inside if you don't like it outside or it's too warm outside. You can do treasure hunts or Easter egg hunting close to Easter.
---
AS6
Class 6 (bailiffestudent) on: AS6
As a new year has begun, this means a new you; if you want to do a sport there can be so many to choose from! Well in this blog, I will be talking about the sport I love. HORSE RIDING! Most horse riders are girls and women. Even though there are many famous male riders, in general not many boys and men do this amazing sport. Now many of you are probably thinking this is a dangerous sport; it isn't really. That is it for today's blog. Make sure to read my next blog. Oh one more thing...HAPPY NEW YEAR!!!!!!
---
swimming!!!!
Class 6 (bailiffestudent) on: swimming!!!!
I went to Scarbrorough on Sunday to swim.I won 2 gold medals
---
HG6
Class 6 (bailiffestudent) on: HG6
28th of February 11:30pm
Cold, it was definitely cold outside. It was almost like winter had taken over the whole year. Frostbite was the biggest danger. It came crawling all over my body even though I tried my hardest to prevent this. How hard was it to travel? Very hard. Even experts couldn't like this icy, heartless place. I sometimes wonder if I will ever make it out alive. I can't wait to get home-if we even do get home. My life is a misery and I don't know when I will recover from this terrible nightmare. If I never signed up for this, I would probably be at home, more comfortable and not sleeping on my future grave. I wonder what my family are doing...
Alexander Macklin
Thanks for reading my blog! This time I was talking about a diary entry from Shackleton's Expedition by Alexander Macklin. This isn't actually by him. What would you think of this expedition? Leave your comments and tell me if you would want to go!
---
s.s6
Class 6 (bailiffestudent) on: s.s6
Hello I am coming live from the most deserted place on Earth ... Antarctica where in 1915 the Endurance sinks the crew and Shackleton are devastated because they have no way home and this expedition could be a matter of life and death .
---
Class 6 (bailiffestudent) on: s.s6
Hey guys so it has been 2 weeks since Robin Wood and it was fantastic. Now I have finished Harry Potter 6 the Half Blood Prince it was amazing so I am on Harry Potter and the Deathly Hallows. Keep reading my posts .
---
Class 6 (bailiffestudent) on: s.s6
Hey guys did anyone get a book for Christmas ? Has anyone finished it yet ? Here is a line from my book it is called Harry Potter and the Half Blood Prince(6 ) "He'll kill me ,he'll kill my whole family!". Please leave a comment and don't give any spoilers please
---
DG6
Class 6 (bailiffestudent) on: DG6
Liverpool's performance against Man City was impressive but their recent performance against Plymouth was below standard. I will give you weekly updates on Liverpool. Their match against Man United was fun to watch and Liverpool deserved to win.
---
AM 6
Class 6 (bailiffestudent) on: AM 6
The transfer century closed last night but they was some interesting transfers before the transfer century closed. Musa Dembele wanted to move to Chelsea but the transfer century closed. Ashely Young was gonna move to Everton but he didn't go to Everton so the manager lett him stay and Ashley Young was so so happy. Wayne Rooney was gonna move to the Chinese league but he didn't go because the transfer century was closed.
---
Class 6 (bailiffestudent) on: AM 6
Diego Costa might be leaving Chelsea. He is in talks with Chinese Leagues. I'll be happy to see him go!
---
Our first Blogs have arrived.