News
Focus 4 Hope Harvest Collection 2023
We are incredibly proud of all the children's contributions to our harvest collection, which we have donated to the local charity 'Focus 4 Hope'. Your kind donations will help this Brighouse-based charity continue to support the homeless, the elderly, the vulnerable, refugees, and survivors of domestic abuse.
Thank you for your generosity.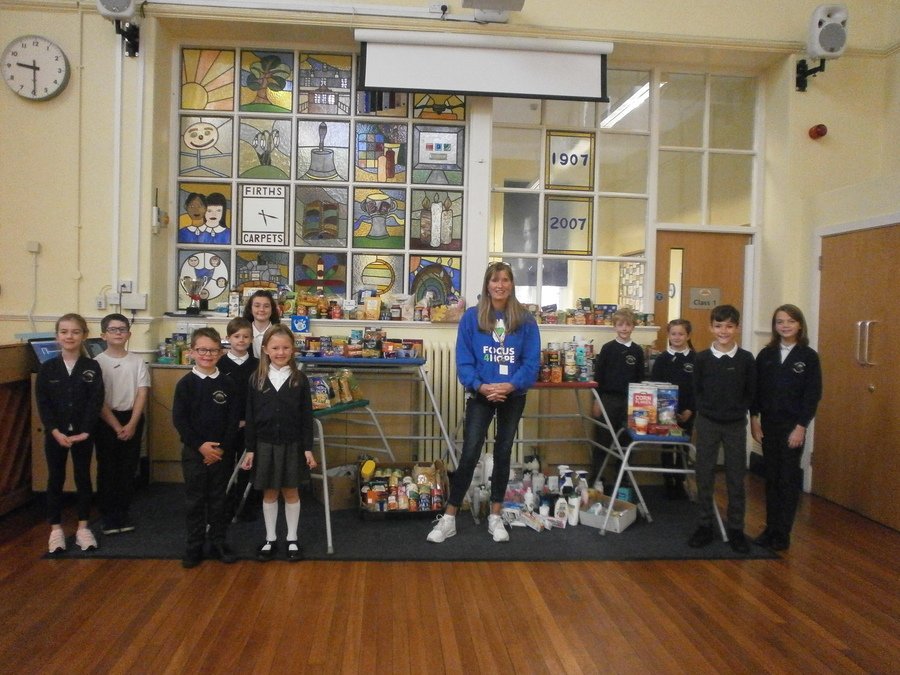 CHIC Club Bun Sale
The CHIC club organised a bun sale on 25th October to raise money to support the cost of school trips. In total, over £140 was raised.
Well done CHIC club, and thank you everyone for your support.
Year 5 & 6 participated in Online Safety and Stranger Danger workshops with PCSOs Ross & Vicky